Zelda Xtreme is run by only a small group of people, but each play an important part in what you see here today. Below is the list of the staff, most of which that have been around since the early days of Zelda Xtreme.
Want to help Zelda Xtreme? We are always looking for writers, marketers, and others to help out around the website. If you are interested in being a part of the Zelda Xtreme crew, drop us a line and let us know what you would like to contribute!
Location: Virginia
E-Mail: webmaster [at] zeldaxtreme.com

Tarvis created Zelda Xtreme back in early 1999 under the name "Zelda 64 Glitches & Codes. The site changed to Zelda Xtreme a couple of years later and the site was shut down in 2003 until it's revival in August 2012. His main responsibilities are website upkeep, design, and maintenance.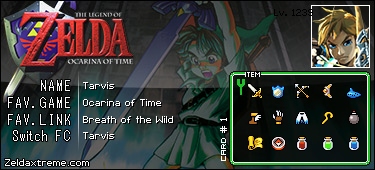 Location: South Carolina
E-Mail: lcook7 [at] charter.net

Logan writes stuff. Tarvis puts it on the website. The End.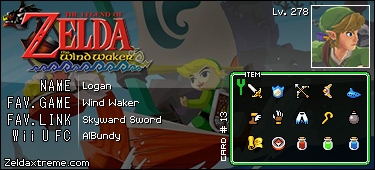 Location: South Carolina
E-Mail: baylic5 [at] charter.net
Quote: "son of a SUBMARINER"

Bayli puts up with Tarvis requesting her to make images and does other miscellaneous halps.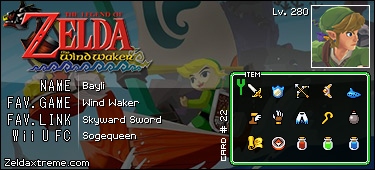 Andrew
Video Monkey/Rage Machine
Location: South Carolina
E-Mail: realhalomaster [at] yahoo.com
Quote: "The splash damage is ATROCIOUS"

Andrew spends most of his days yelling obscenities at the current video game he is playing. Tarvis then records said obscenities, uploads them on youtube for the world to enjoy, while Andrew remains for the most part ignorant of his importance.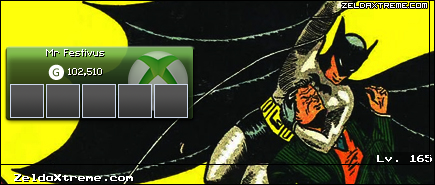 SuperAfroBoy
Forum Moderator
Location: Canada
E-Mail: superafroboy [at] gmail.com
Quote: "A Canadian is someone who knows how to make love in a canoe."

All you need to know about SuperAfroBoy is that he is the "Hairy Canadian" of the forums, and he also had a vasectomy. Really the pillar of the website.