News
One of the features I've worked on has been streaming video. It has been a long process where I would work off and on for several months on getting it working. It was one of those things where I would work on it, get stuck at some point, and come back to it later with a fresh mind. Streaming the videos isn't too hard, but allowing the user to skip around was quite a challenge. Nevertheless, streaming videos on Zelda Xtreme is now a thing.
Right now, we have a selection of mostly retro Zelda videos, from the first Legend of Zelda commercial, but we also have more recent videos such as the Link Between Worlds trailer. We also have beta footage from Ocarina of Time, and the E3 2006 showcase of the Wii. We plan to add more videos over time, so keep checking back for more!
---
Just wanted to give a quick update on what we've been working on this week. We've added back the Articles section where staff members and other users submit their opinions on various gaming subjects.
Soon to come in the next GamerCard update is a redesign to the card itself. We are looking at adding at least the Nintendo Wii U NNID's & 3DS Friend Code to the cards which requires the design to be adjusted. We are also playing around with a Steam API for a future update as well. In the meantime, make sure you have this information entered into your profile.
We've also made more improvements to the overall performance of the website. Do you notice any differences? Is the site really fast for you, or do you notice slowdowns? Let us know!
---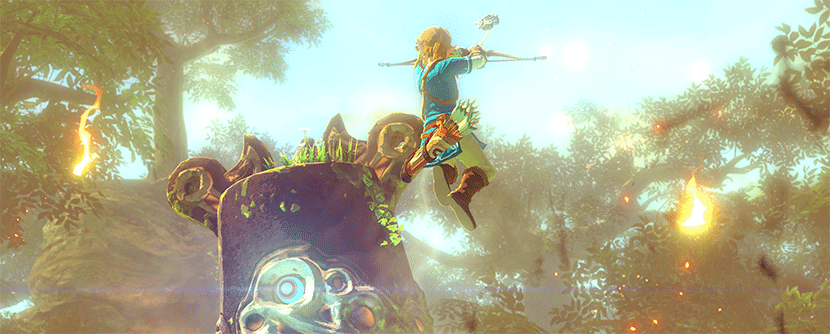 The Legend of Zelda has traditionally been a single player series, with the exception of Four Sword Adventures on the GameCube and it's re-releases. No main title in the series has included a multiplayer option. Is that about to change?
In a recent Game Informer interview, Eiji Aonuma hinted at the possibility of multiplayer coming to the future Zelda title.
The two-player functionality of Hyrule Warriors is actually something that has traditionally been done in the Dynasty Warriors series, but they've changed because of the hardware and the second screen on your GamePad. Instead of having a splitscreen on the television, you have one-player playing on the television and one on the GamePad. When I was talking back about making Zelda more than just a single-player experience? That's something you will see in the future, maybe next year.
While this could mean anything from Miiverse integration like we saw in Wind Waker HD to full blown Co-Op, nothing is off limits to Aonuma who has gone on record at wanting to try new things in the Zelda series.
What multiplayer options would you like to see in Zelda Wii U? Let us know!
---

We've updated the GamerCard Generator to version 2.1. This mainly fixes a problem where some users's cards were not updated under certain conditions. We also fixed an issue with the Xbox side of things were sometimes games would not show up when they should. We also changed the Xbox 360 and PS3 icon to be a more generic xbox live and playstation network icons due to the Playstation Vita/Playstation 4/Xbox One now being a factor in these.
---
http://www.youtube.com/embed/eFlDtWn0-64
Zelda Wii U was shown off for the first time today during Nintendo's E3 presentation. Above you can see the trailer for the upcoming, open-world (yes, really!) Zelda. I was surprised to see that they kept the Skyward Sword style of artwork, but it looks amazing nonetheless. What do you think? Arriving in 2015, this looks to be one of the most expansive Zelda yet.
We also have a few site updates for you guys! We've completely redone the poll as to make it random on every page you visit. I think this will make it more fun for our users to vote on different subjects without having to wait a week for the new poll to come out. The counter has also been fixed to actually work. Not a major deal for most, but was something that bugged me when it would keep resetting.
We've added the podcasts section to our website. You can see these on our forums as well, but now we have a central hub for these.
We updated the Nintendo Power section to give it more of a magazine feel. This was quite the workload, but I think the result is very nice. You can also now view the magazines at fullscreen to make them easier to read.
Finally we also changed the layout of the game sections again to better illustrate what sections are available to our users instead of hiding them behind a dropdown menu.
Phew, an exciting time for Nintendo fans! I talked about how the poll is now random, but for this week we are going to run one poll on who you think had the best presentation of E3 2014? Vote now!
---